mjbreviewers
Today's Author Spotlight is Nancy Coco, author of the Candy Coated mystery series.  This is such a fun series and I really enjoy it.  Check it out and see why.
About The Author:
Best known for writing plucky heroines Nancy Coco AKA Nancy J. Parra has 15 books published-
Most recently Nancy has three cozy mystery book series going.
Gluten for Punishment and Murder Gone A-Rye are both part of the Gluten Free Baker's Treat Mystery series. (Berkley Prime Crime)
All Fudge Up and To Fudge or Not To Fudge are part of the Candy Coated Mystery series (Kensington) -which Nancy writes as Nancy Coco
Then there is Engaged in Murder- the first in the Perfect Proposal series from Berkly Prime Crime.
All Fudged Up was Nancy's first National Best seller.  (Amazon)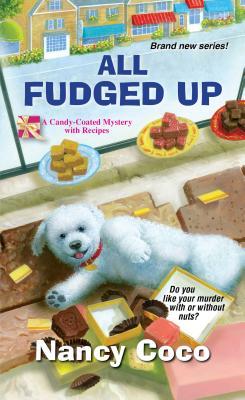 Welcome to the Historic McMurphy Hotel and Fudge Shop–where life is sweet, revenge is sweeter, and murder is…
View original post 518 more words